Eat and drink
The Scenic Rim is home to an abundance of local places to eat and drink! From cafés to markets, to breweries and wineries, to pubs and restaurants - you won't be disappointed!

Check out some of our favourite places below and be sure to check them out.
Arthur Clive's Bakery
Arthur Clive's Bakery Cafe is proudly locally owned by the Pennell Family who have been baking in the Scenic Rim and surrounds since 1936.
Flavours Cafe Boonah
Flavours Café is situated on the corner of Railway Street & Yates Avenue in beautiful Boonah.
The Dam Cafe
Grab a coffee and a tasty treat from your nearest cafe. The Dam Cafe Moogerah is just up the road at Haigh Park!
Glen's Diner
An old-style country café located in the centre of Boonah. Glen's Diner serves fast food, including burgers, fish & chips, chicken and spring rolls, as well as fresh sandwiches made while you wait, milkshakes and coffee. Kids will love the lolly display.
Hummingbird Natural Pantry and Cafe
A quaint little cafe situated in the heart of Boonah
The Story Tree Boonah
The Story Tree is home to great coffee, food, sweets, books, handmade gifts and so much more! Everything found here is either fair trade, organic, up-cycled, or locally made.
Lovett at Kalbar
Pop in to Lovett at Kalbar for great salads and sweets and fantastic coffee. It's a beautiful spot to meet with family and friends.
Rockalicious Boonah
Rockalicious is a 1950s themed ice cream parlour serving you delicious home made ice-cream, smooth colombian coffee, delicious cakes, slices and lunch like Mum used to make!
Sandie Lee's Kitchen
An exciting dining experience at the top of town. Enjoy alfresco dining under the flame tree and watch the passing parade along Boonah's High Street.
Bunjurgen Estate Vineyard
Come and enjoy an outdoor tasting of Bunjurgen Estate's easy drinking wines, ports and verjuice with picturesque views of the Scenic Rim mountains.
Kooroomba Vineyard and Lavender Farm
Kooroomba has been created as a unique tourist destination. The property consists of a cellar door, restaurant and lavender shop which overlooks a six hectare vineyard and the breathtaking lavender fields, with magnificent views of the Scenic Rim mountains.
Scenic Rim Brewery
Scenic Rim Brewery & Cafe is a small family owned brewery located in the picturesque town of Mount Alford. They've created beer to celebrate the place and people they love. Locals stories are their stories and like all things country, it's best shared over a couple of cold ones and a bite to eat.
Aratula Hotel Motel
Aratula Hotel Motel in the heart of the beautiful Scenic Rim. There is a new menu, air conditioning, accommodation, Keno, cold beer and a courtesy bus available 10am till close.
Dugandan Hotel
A classic Queensland pub, affectionately referred to by the locals as 'The Dugie'. The menu features traditional pub fare and hearty country classics. Sit indoors or outside on the verandah or in the garden, overlooking the children's play area.
Mount Alford Hotel
The Mount Alford Hotel is a great little country pub about 10min drive from Boonah. They offer a great atmosphere, super cold beer and delicious pub grub!
Australian Hotel Boonah
A traditional country hotel offering old fashioned, friendly hospitality, the Australian Hotel is a favoured destination for Boonah locals and visitors alike. Established in 1888, the Australian Hotel Boonah retains all the charm of yesteryear while offering great hospitality and entertainment.
Commercial Hotel Boonah
The Commercial Hotel Boonah sits prominently on High Street offering TAB, KENO, pokies and meals in the Commie Bistro. Dine in the restaurant or the lounge or join the locals for a drink at the bar.
Simon's Tavern Boonah
The Simon's Tavern which stands in Boonah's High Street looks nothing like the ornate hotel which first opened its doors on the site in 1902.
Commercial Hotel Harrisville
The Commercial Hotel is a nice country pub in the town of Harrisville and offers a laid back atmosphere and a great place to relax and enjoy a beer.
Royal Hotel Kalbar
Your hosts, the Baartz Family (Troy and Kelli) welcomes all guests to the Royal Hotel in the heart of historic Kalbar township. The Royal is a true country pub offering the perfect combination of a classic Australian pub atmosphere and contemporary dining.
The Peak Pub
Drop in to The Peak Pub, which is an authentic country pub full or character, tall stories and ice cold beer.
The Roadvale Hotel
Sitting on an acre of land, The Roadvale Hotel is a true country pub with good food, friendly service and two pubs for a cosy evening when the nights get cooler.
The Royal Hotel Harrisville
Take a step back in history and enjoy the atmosphere of our quaint country hotel located in the heart of the scenic rim.
Aratula Market
Family owned and operated, visit the Aratula Market on the Cunningham Highway for your fresh fruit and vegetables.
Ants Fruit Market and Deli
As well as a great range of quality fresh fruit and vegetables, Ants Fruit Market and Deli offer a range of healthy and fresh food for take away or dine in in their own cafe. Add fresh juices and coffee and you have lunch or a snack sorted.
Boonah Fruit Supply
Fill your esky! Grab some fresh fruit & vegetables, local honey, homemade jams and relishes, and gourmet cheeses!
Oppy's Fruit & Veg
Drop in to Oppy's Fruit & Veges for locally sourced fresh fruit and vegetable that focus on taste and quality.
Scenic Rim Fruit and Veg
A local family fun business with three generations of experience in the fruit and vegetable industry. Located in Kalbar their goal is to source top quality produce that tastes great
The Butcher Co
With shops in Boonah and Kalbar, The Butcher Co stocks a great range of beef, lamb, pork and chicken. If they don't have what you want, just ask!
Top of the Town Butcher and Smokehouse
The Scenic Rim's continental butcher sells high-quality fresh and smoked meats at great prices. They sell high quality fresh and smoked meats at great prices. All smoking is done in-shop as has been for years!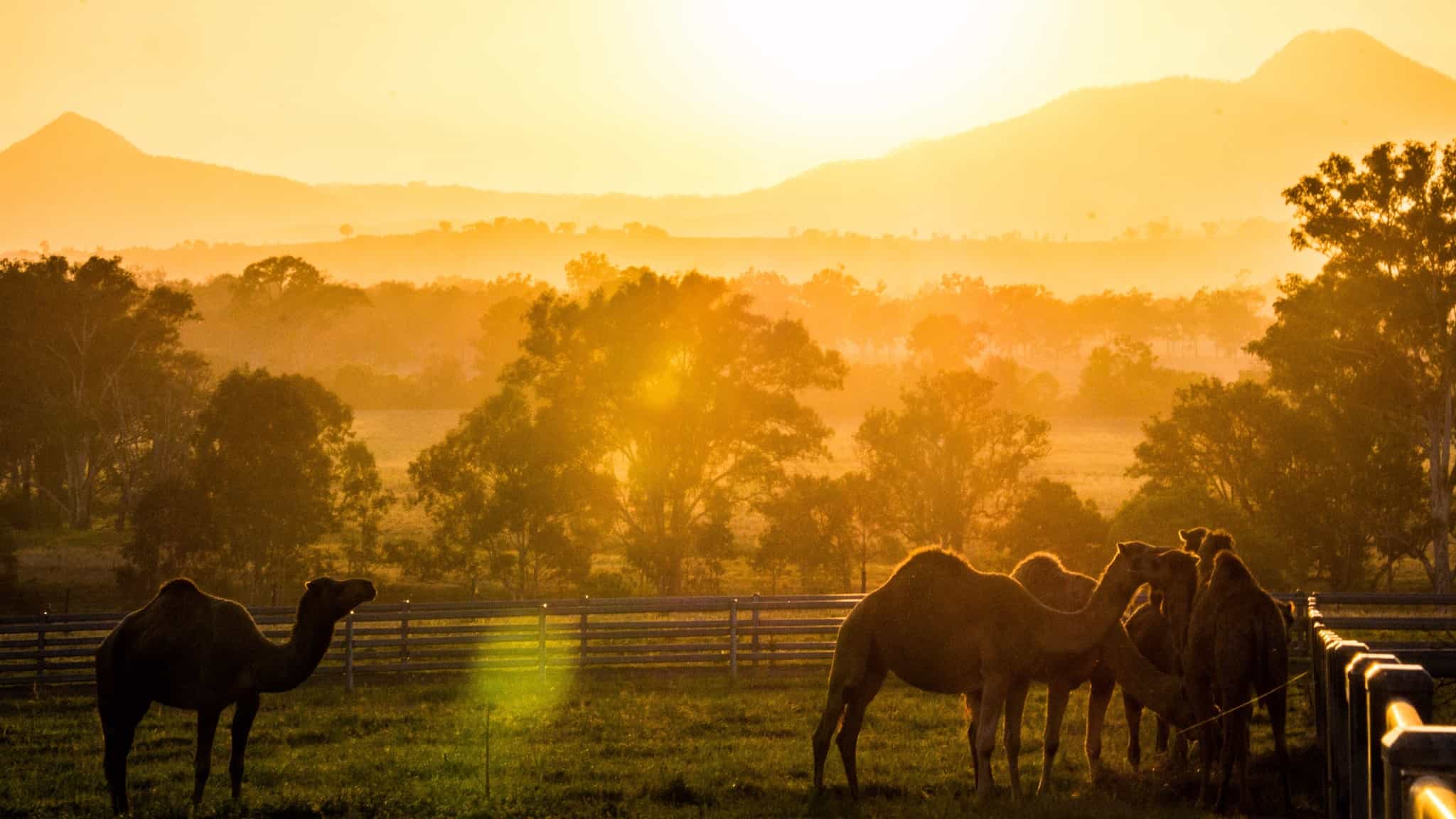 Summer Land Camels
The Summer Land Camels activities, tours and rides will give you a behind-the-scenes glimpse into the workings of Australia's largest camel dairy and training centre. Perfect for families, tourists or groups wanting an authentic and educational farm experience that they'll always remember.